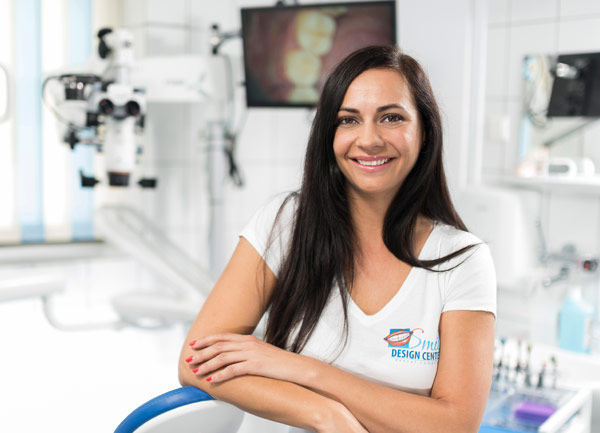 Regina Jeszenszki
Dental Hygienist
Experience:

When choosing my career, it played an important role that I had always wanted to be involved in healing of people. Thanks to my occupation, I often have the opportunity to see as we help each patient to develop a better quality of life, which is proven by the many satisfied smile.

From the very beginning, I have been strengthening the Smile Design Center's youthful, energetic and conscientious team. Over the past years, learning and the experience I gained have helped me to achieve personal success as a dental hygienist.

During my work, I strive for precision for achieving the best results and for the patient's interest. My goal in the future is to increase my existing knowledge to take advantage of it at an even higher level.